Wholesale sales rose just 0.8% in March, following a similar rise in February. For the quarter, sales dropped almost 2% from Q1 2015. More importantly, inventory barely budged in either March or for the quarter. Rising just 0.2% in the latest month, that was the smallest yearly gain since June 2010. In Q1 overall, wholesale inventories were also practically unchanged from a year earlier.
With no inventory expansion, production levels have to contract further even though wholesale sales aren't themselves declining significantly. Lack of growth in sales, however, is not the same as a rebound, which when combined with lack of inventory leaves the manufacturing sector still facing recession. Inventories normalizing with the present state of sales still leaves last year's huge imbalance.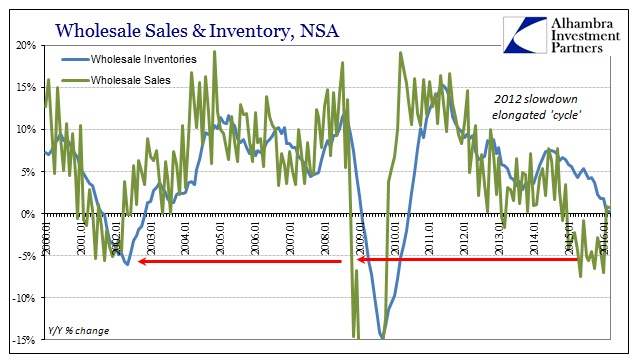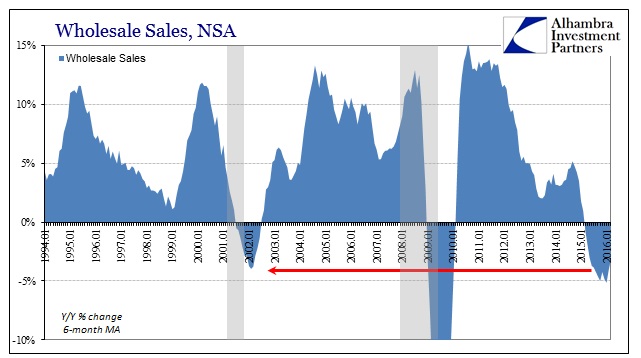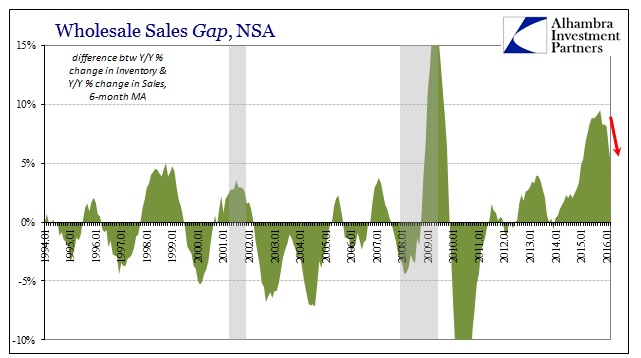 Inventory levels throughout the wholesale piece of the supply chain continue to be highly elevated. Accounting for petroleum, we still find inventory levels that have only kept pace with sales, again as yet cutting into last year's bloat. This might be the most significant aspect since auto inventories account for the bulk of the non-petroleum build-up. Wholesale inventory-to-sales for motor vehicles rose yet again to a new high in March, still comparable only to the Great Recession in terms of imbalance.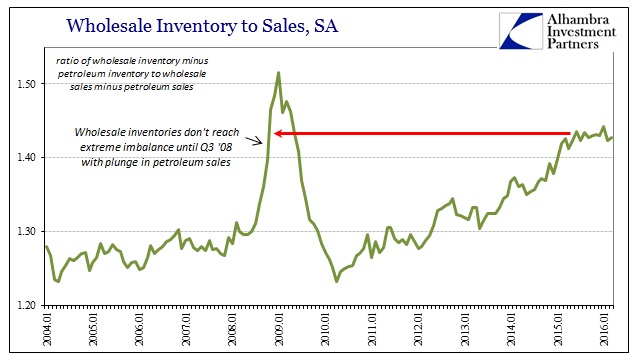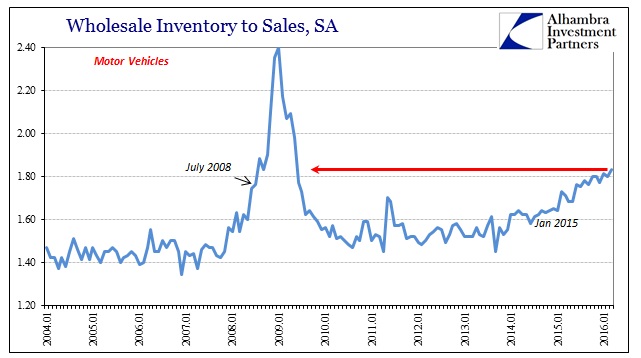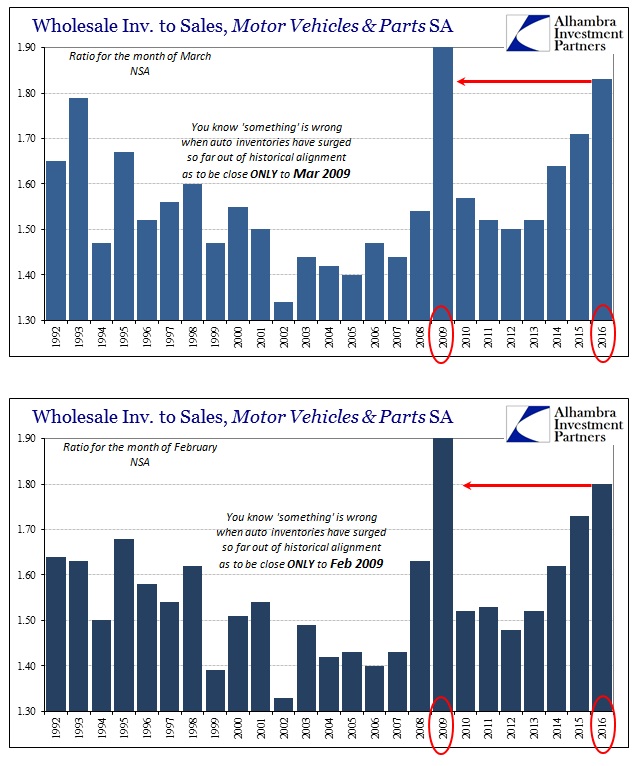 That has to be the worst part of this slowdown, having taken out more than a year and a half already and all that was gained was inventories finally catching down to sales. The US economy remains without any momentum. Despite small positives in sales year-over-year, that only means that after having fallen in 2015 sales have not at all started to erase that decline while inventory has yet to actually contract. It is the slowdown economy that can only stagnate at best while waiting for the next cyclical turn (with inventory suggesting a recessionary chance).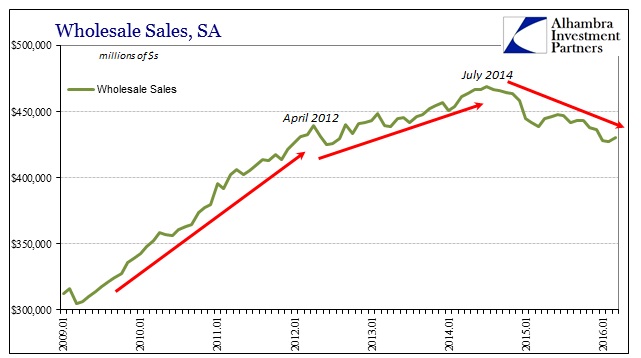 Although sales rose month-over-month on a seasonally-adjusted basis, at just $430.7 billion that is slightly less than $431.3 billion estimated for February 2012. In other words, the economy continues to go nowhere (at best) now with less inventory to provide what little support might be left. That is especially true given the state of channel stuffing in motor vehicles, a sector that had been one of the few remaining bright spots.