As I have stated on more occasions than I can count, the one company to watch for clues into what is the entire "tech" or "Silicon Valley" health of the "ads for eyeballs" model is Twitter. And this once songbird of everything that was/is "The Valley" did something that is the anathema of what is presumed to be the "holy of holies" metric for the entire genre. To wit: It reported a surge in "ad engagement." They increased their monthly active users to 328 million, up 7 million beating expectations. And this resulted in a first ever 8% LOSS of advertising revenue. But not too worry, for this is reported as an earnings "Beat" when using Non-GAAP metrics. Yes, declining (again – declining!) ad revenue is reported as "Good News!" The only person I can see with more wonderment across his face than the ghost of Sir Issac is that of Bernie Madoff as he watches all this from a cell wondering "And I'm in here for what precisely?"
Two days ago we looked at the latest troubling development in US home price trends: a new bubble appears to be emerging in all the "usual suspect" places. As we noted on Thursday, "home prices in markets that bubbled over back in 2006/2007, like Las Vegas and San Francisco, got cut in half in 2009 but have since doubled again of their lows.  Meanwhile, markets like Denver and Dallas that didn't participate as much in the 2007 mania are now surging to all-time highs, with Dallas prices up 55% over the past 5 years."…….Other signs of overexuberance have emerged, including surging levels of licensed Realtors all chasing a quick buck. The number of licensed Realtors has jumped by nearly 25% since 2012, hitting a nine-year high in 2016 and sitting just 9% below the peak in 2006, according to real-estate consultant John Burns. In Denver, homes are selling briskly.
But the more pertinent WMD issue here is Weapon of Mass Disorientation. And in particular how Western governments, their servile corporate-controlled media, like the Rand Corp, New York Times, CNN, BBC, Guardian and France 24, and so on, and local proxy mercenaries inside Syria are covertly deploying deadly chemicals in a series of propaganda stunts. Not only deploying deadly chemicals against civilians in a most cynical and callous way, but getting away with their crimes of murder through an audacious distortion of reality. All made possible because of the West's media weapon of mass disorientation.
Americans are struggling to get out of the red. Some 40% of Americans with debt are spending up to half of their monthly income paying it back. And that may not even be enough to cover how much they owe. That's according to a study on debt Thursday released by Northwestern Mutual, a life insurance and financial services company. The polling company Harris Poll surveyed more than 2,000 U.S. adults in February 2017 on behalf of Northwestern Mutual. The survey found that nearly half of Americans are carrying at least $25,000 in debt, with an average debt of $37,000, excluding mortgage payments. About one in 10 surveyed said their debt was more than $100,000. "It becomes an ongoing cycle and really hard to get out of, given that people are not prioritizing debt and saving for their future as the first part of their budget," Rebekah Barsch, the vice-president of planning at Northwestern Mutual, said.
Simple changes like reducing the number of tax brackets skirt the core problem with the U.S. tax system: the entire tax code is little more than a clearinghouse of political bribes paid for with tax breaks and a complexity thicket that requires the services of legions of accountants, tax attorneys, software coders, and specialists in tax-avoidance strategies.
The "first 100 days" was a dictatorial metaphor from the start. It entered the presidential lexicon in 1933, when journalists likened FDR's legislative onslaught to Napoleon Bonaparte's 1815 breakout from Elba and subsequent three-month rampage, ending at Waterloo. Thankfully, President Trump's first 100 days haven't been nearly so dramatic. It's as if Napoleon, instead of marching to Paris and then to war, just sat around his Tuscan villa, hand in his waistcoat, ranting about his enemies.
But 99 days into his presidency, Trump's high-profile orders have not actually undone Obama's health reforms, financial regulations, or carbon restrictions. They've merely allowed him to announce his intentions to undo those policies…… Trump's first 30 executive orders will create a lot of federal reviews and reports, along with some new task forces and commissions, but not a lot of substantive change……And his orders have echoed his rhetoric about trade, regulations, crime, and other policy issues, which has given them the appearance of promises kept. But a close look at the language of his orders shows that most of them are basically press releases with presidential signatures, plus instructions to his Cabinet secretaries to look into the issues at hand.
After two years of recurring warnings (both on this website and elsewhere) that Canada's largest alternative (i.e., non-bank) mortgage lender is fundamentally insolvent, kept alive only courtesy of the Canadian housing bubble which until last week had managed to lift all boats, Home Capital Group suffered a spectacular spectacular implosion last week when its stock price crashed by the most on record after HCG revealed that it had taken out an emergency $2 billion line of credit from an unnamed counterparty with an effective rate as high as 22.5%, indicative of a business model on the verge of collapse . Or, as we put it, Canada just experienced its very own "New Century" moment.
Has President Donald Trump outsourced foreign policy to the generals? So it would seem. Candidate Trump held out his hand to Vladimir Putin. He rejected further U.S. intervention in Syria other than to smash ISIS. He spoke of getting out and staying out of the misbegotten Middle East wars into which Presidents Bush II and Obama had plunged the country. President Trump's seeming renunciation of an anti-interventionist foreign policy is the great surprise of the first 100 days, and the most ominous. For any new war could vitiate the Trump mandate and consume his presidency.
Oh Lord, it's happening–the remanufacture of Trump by the Establishment. During the campaign, Trump and the Basilisk had nothing in common but their hair dye. Now, almost daily, he looks more like her.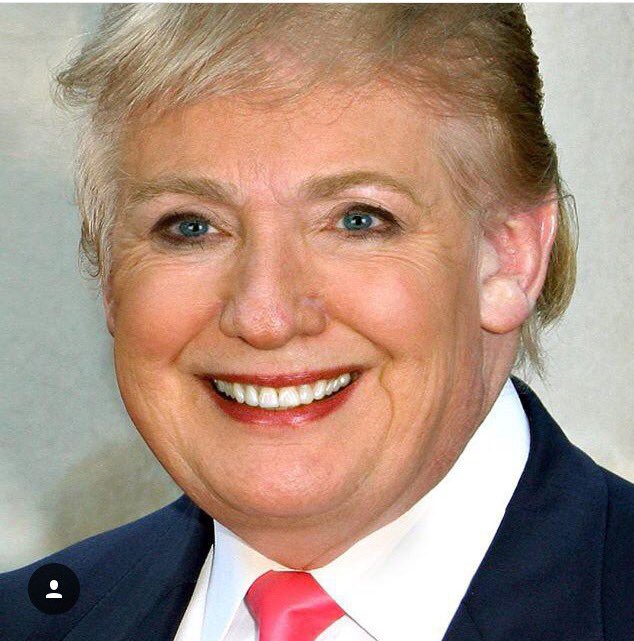 He gets embarrassing. Regarding the alleged gassing in Syria, quoth Donald……God almighty. Who wrote this–a middle school girl with C's in English, or the President of the United States? Did he retire to his bedroom for a good cry. Apparently he ordered his missile strike without bothering to find out what happened. The usual suspects are driving him like a sports car.