By Financial Times
Ten days in a row. The renminbi has been trading at fresh four-year lows all week and this morning the People's Bank of China set the fix weaker again, adding to the pressure.
The PBoC set the fix, or mid-rate around which the renminbi is allowed to trade each day, 0.09 per cent weaker at 6.4814 per dollar. The daily fix is now 5.97 per cent softer than where the renminbi was valued before the surprise mid-August "devaluation."
The onshore exchange rate for the renminbi fell 0.17 per cent on Thursday at 6.4837 per dollar, its weakest since July 2011. The tightly-controlled currency has now been allowed to fall for seven consecutive weeks, and last Friday the PBoC signalled its comfort with a depreciating currency by saying it would prefer to gauge the renminbi's value against a basket of currencies rather than just the US dollar.
CNH, the offshore exchange rate, fell 0.68 per cent on Thursday and extended the drop another 0.05 per cent in early Friday trading, to 6.5719 per dollar, its weakest since March 2011. That's 1.36 per cent weaker than Thursday's closing price for the onshore rate, indicating there is further market pressure for weakening.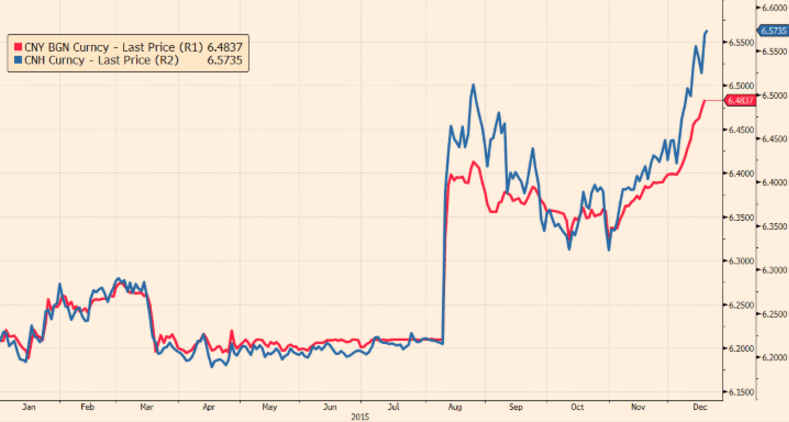 Source: 10 Days in a Row: PBoC weakens RMB Fix – Financial Times