After seeming so "dovish" last month in the bland, edited April policy statement, the FOMC meeting minutes reveal supposedly a different vibe. Today's release has to this point given "markets" more to assume that a second hike will be coming in June. The statement itself leaves little doubt about what is actually dictating their (irrelevant) policy gestures.
Many participants noted that downside risks emanating from developments abroad, while reduced, still warranted close monitoring. For these reasons, participants generally saw maintaining the target range for the federal funds rate at ¼ to ½ percent at this meeting and continuing to assess developments carefully as consistent with setting policy in a data-dependent manner and as leaving open the possibility of an increase in the federal funds rate at the June FOMC meeting.
Global turmoil, global turmoil, global turmoil. Since we are in the midst of a pause, rate hikes are predictably back on. Given this framework, we can judge FOMC leanings from China. Here is a handy guide for US Monetary Policy As Derived From Chinese Liquidity Policy Due to London and Tokyo Bank Policy: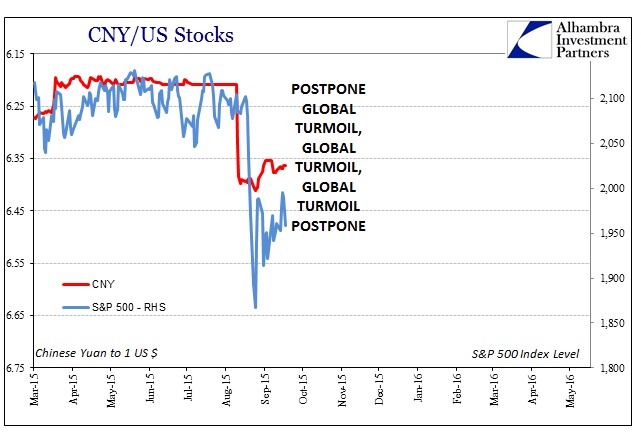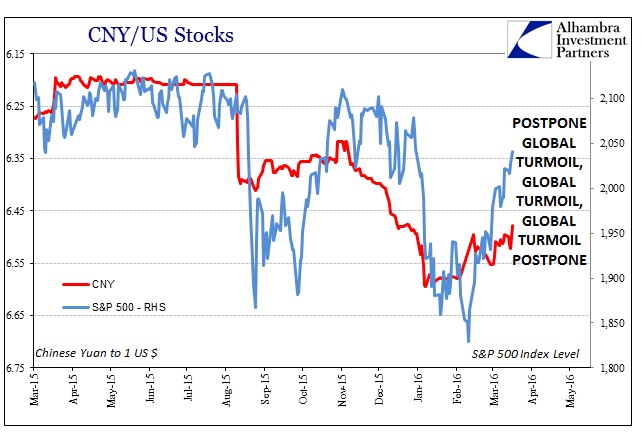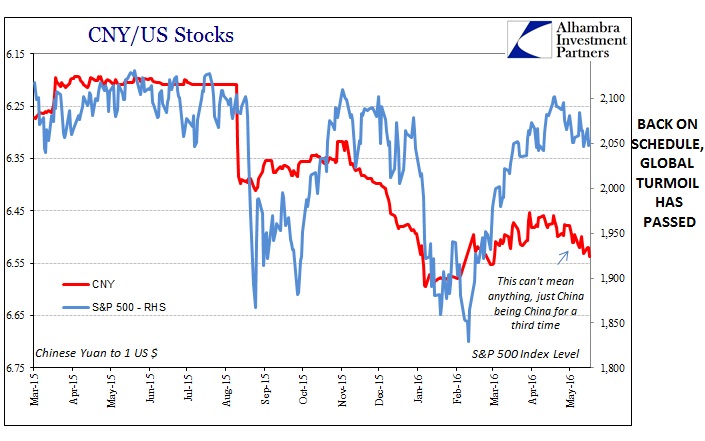 If it weren't for all this random but somehow regular global noise, the FOMC would still be just as confused but at least no one would care as much – only Dummies.