By Tyler Durden at ZeroHedge
As we've reported, while millennials continue to earn less and drown in debt, they have resorted to living at home in order to cut costs and save money.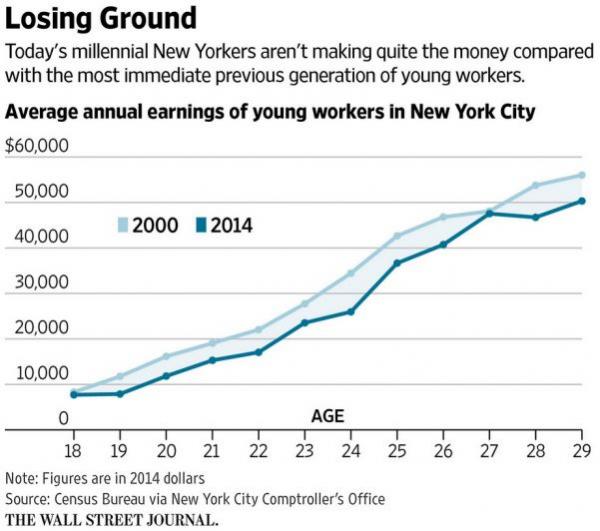 The trend of millennials returning home to live with their parents has even gotten to the point where one out of six home buyers have or plan to have a grown child at home, and home builders are building to accommodate that fact.
As a matter of fact, the trend of kids living at home with their parents has gotten so strong that home builders are now designing homes with just that in mind. "One out of six buyers have or plan to have a grown child at home" said Richard Bridges, Chicago division sales manager at David Weekly Homes. For a mere $35,000-plus, Richard says the plan can include a bedroom/bathroom suite in a finished basement to accommodate the kids who inevitably will be returning home to live.

Chicago area builder PulteGroup says in their new models, kids can enjoy a bedroom/bathroom suite with a kitchenette and separate living space. "Our NexGen option is the greatest in housing since indoor plumbing." said Jeff Roos, western regional president at Lennar Corp.
Stunningly, according to new Pew Research Center analysis, 32.1% of all millennials are living with their parents now,which is more than any other time since the great depression!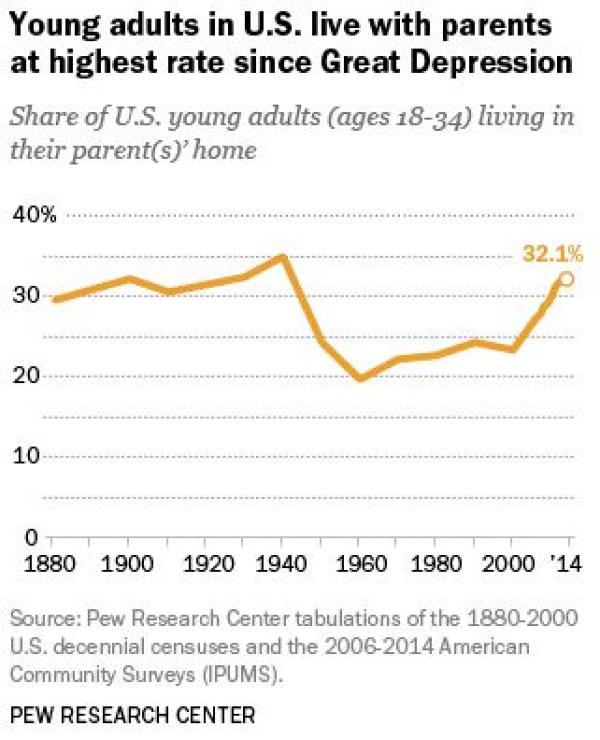 Interestingly, as Pew also points out, it's not just the United States facing this issue. While in the US 32.1% of millennials are living at home, that number spikes to a mind-boggling 48.1%across the European Union's 28 member nations.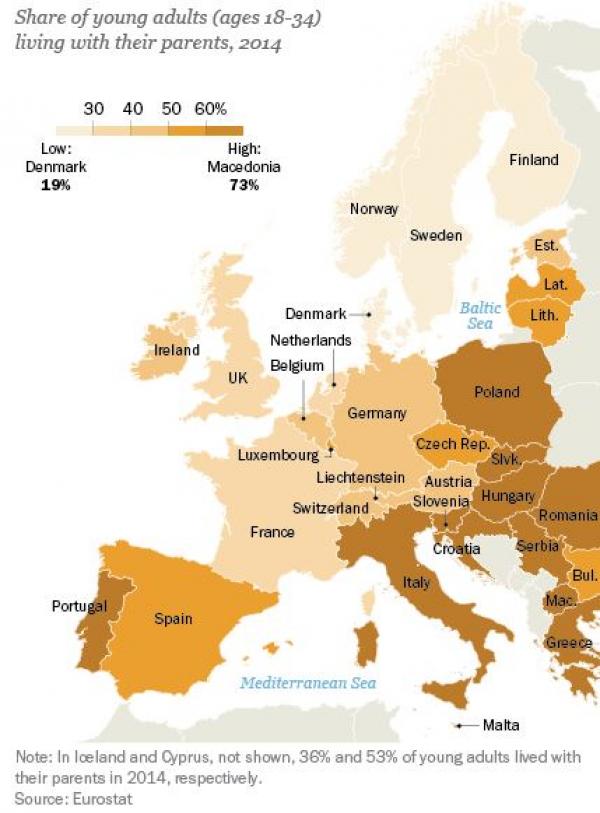 Hey millennials, welcome to the recovery.
Source: More Young Americans Live with Their Parents Than at Any TIme Since the Great Depression – ZeroHedge