By Tyler Durden at ZeroHedge
While Tesla's cars may or may not be the greatest thing since sliced bread, regular readers are well aware that our recurring complaint about the company is not about the quality of its product or its growth prospects as much as its incredulous, ostensibly ridiculous, non-GAAP accounting practices…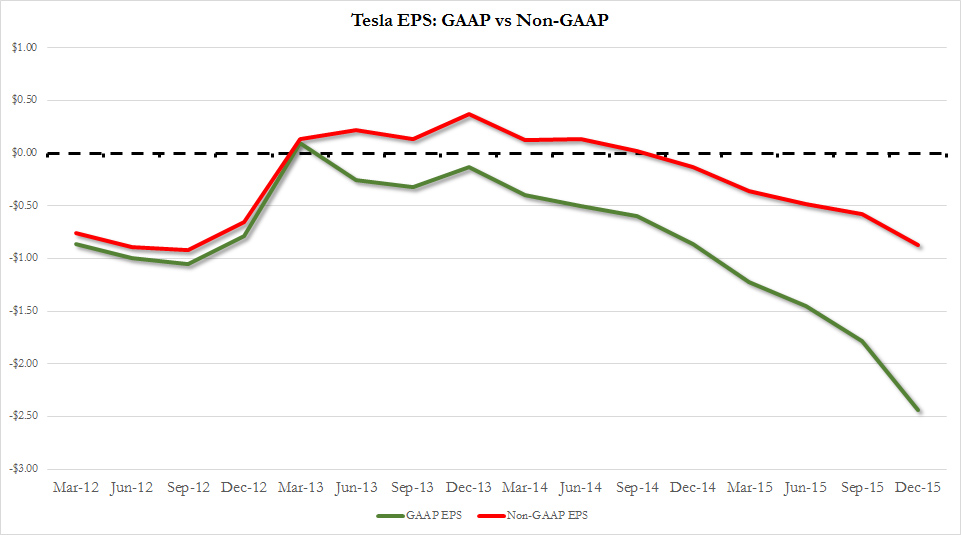 … as well as its relentless cash burn, which just last week forced the company to sell even more stock.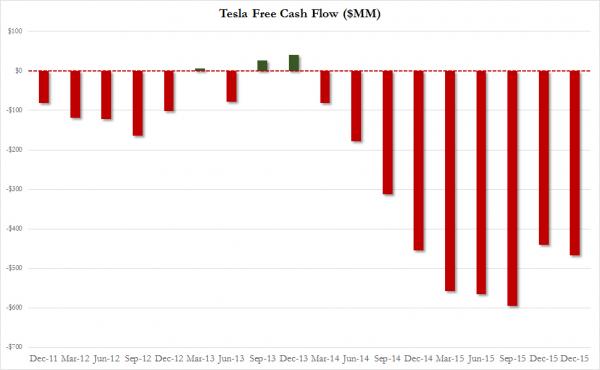 We summarized all of this recently, and as diplomatically as we could recently in an article titled "Tesla Releases Steaming Pile Of Epic "Non-GAAP" Gobbledygook; Stops Reporting Free Cash Flow."
Today, an independent third-party research boutique (in other words unlike Morgan Stanley or Goldman both of whom upgraded the stock to ridiculous valuations on laughable catalysts just hours before they underwrote a convertible and stock offering, respectively), Devonshire Research has issued a scathing report in which it compares Tesla's financing model to a "common Ponzi, Pyramid and Matrix scheme", and even goes as far as hinting Tesla could be the next Enron due to its opaque financial reporting.
Here is the executive summary, which explicitly lays out the similarities inherent in Tesla to the features "common in Ponzi, Pyramid and Matrix schemes":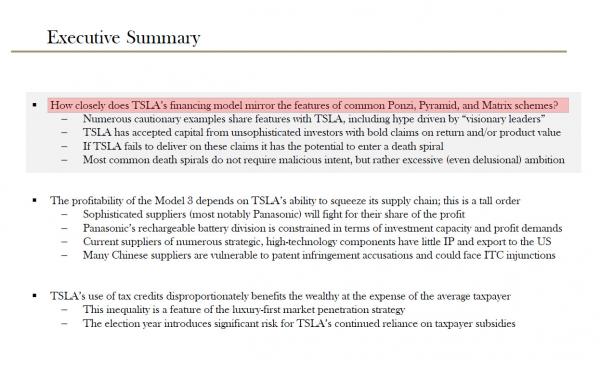 Just to make its point, the report then immediately attacks Tesla as the potential next Enron or WorldCom due to "aggressive accounting."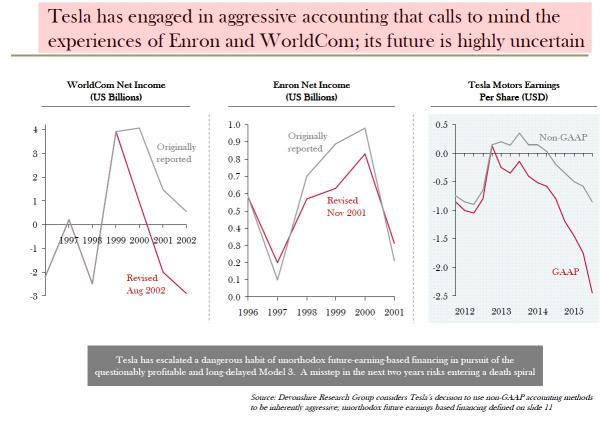 Devonshire next points out something well known: without generous subsidies, Tesla would not exist, as a result a question is just how reliant is the company on ongoing state and Federal generosity.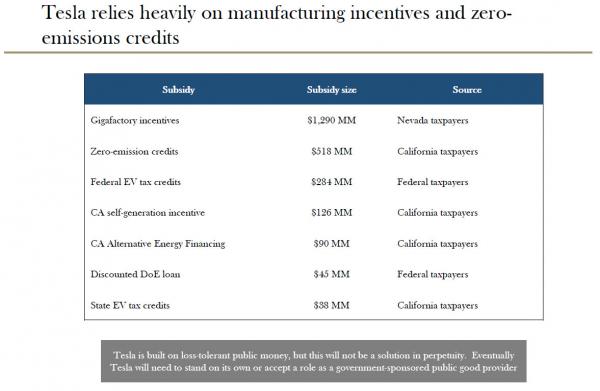 The report then points out that as in any comparable Ponzi scheme, Tesla has to "introduce novel financial definitions", such as the following: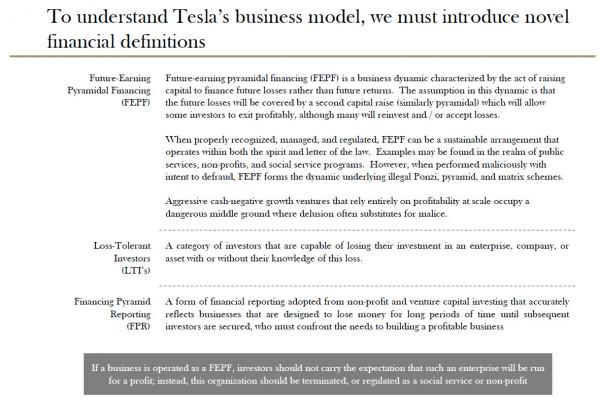 Most damning may be the next slide which explains why "to sustain its financing model, Tesla would need to court successively larger "loss-tolerant investors" or seek subsidies."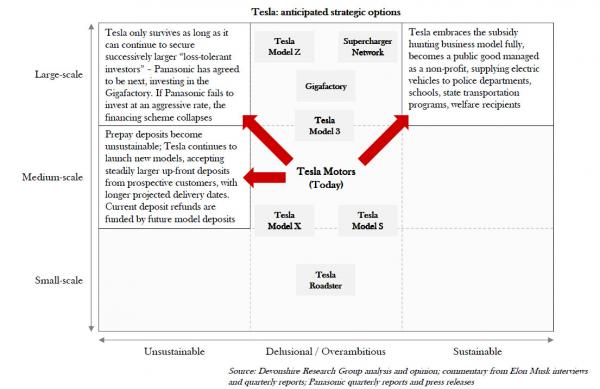 There is much more in the full report (link), whose warnings we are confident the market will ignore until it's too late at which point the cries of "who could have possibly seen it" will emerge.
Source: Tesla Compared to Enron, Ponzi Scheme is Scathing New Research Report – ZeroHedge